(esboço inicial)
Não é fácil. Certamente que não. Não é exatamente ruim, até me agrada em diversos momentos, mas a vida aqui em Parnasis é... um tanto... caótica demais. Amores fingidos, preocupação inexistente, conceitos demais sendo aplicados a pessoas de menos e aqueles que não tem poder suficiente para se defender acabam sucumbindo ante essa pressão.
Nasci pobre. Isso nunca mudou, e considerando a vida que levam os ricos desse lugar, prefiro que não mude... Tenho meu empreendimento, alguns amigos de negócios, e caso alguma situação fuja dos limites, um grande amigo... O João Caminhante faz todos se unirem em torno do mesmo propósito... ou pelo menos da mesma mesa já que a garrafa é uma só haha...
Não me lembro bem de quando tudo mudou, diferente dos demais tenho alguns problemas para lidar com o que ocorre à minha volta... presto atenção nas mínimas coisas, e acabo deixando as mais evidentes passarem... não me recordo sequer com exatidão o ano em que as Petras caíram... Sei que esse país, e essa cidade que nasceu em torno disso tiveram grande sucesso, e eu me mantive lampreiando a tudo e a todos como marginal que sempre fui.
Antes disso enquanto garoto vivia de pequenos bicos, pequenos furtos ou o que pudesse fazer... às vezes o corpo era o preço a pagar para saciar a fome e isso é bem desgostoso. Até que eu me agradava de um ou outro programa... mas era sempre muito arriscado e o pagamento nunca parecia compensar o risco... Certa vez um de meus clientes me ofereceu um serviço... teria que dar fim em um desafeto dele... ambos eram alunos da grande academia de magia purpurinada que existe nessa cidade, parece que estavam competindo por sabe deus que título... não me importei muito, duas bichas enrustidas querendo dar fim uma na outra...
Aceitei o serviço, saí com o rapaz e durante a noite, enquanto ele estava desprovido de suas vestes e energias, tal qual orientado fui por meu mandante, amarrei os punhos, quebrei os dedos de sua mão todos ao mesmo tempo o impedindo de fazer gestos intrincados, e removi a aliança que trazia ao dedo... seu objeto de ligação. ele acordou no ato, desesperado, mas já era tarde. Já havia cortado sua artéria braqueal, ele morreria em poucos segundos. Tomei meu banho enquanto litros de sangue escorriam pelo chão do quarto, meu pagamento? Os pertences de minha vítima, e uma pequena tabela confusa que meu mandante me concedeu, disse ele que eu poderia fazer muito mais dinheiro se desvendasse os mistérios daquele livro e tenho feito isso... à minha maneira, acho que não faço de forma totalmente correta, mas creio ter uma certa aptidão pra coisa...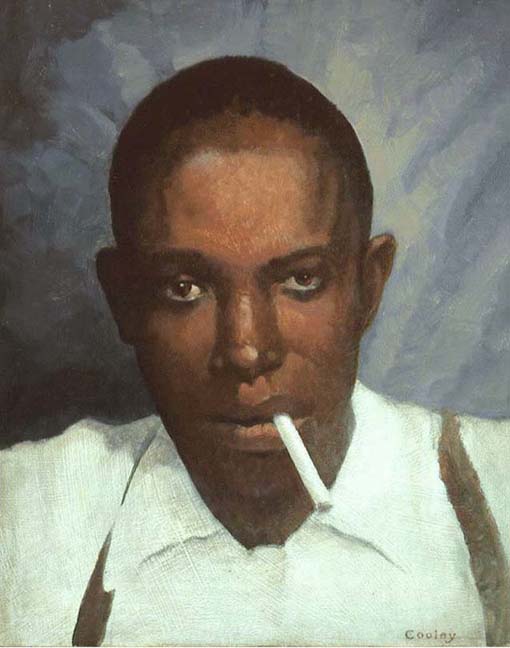 ficha:

Nome: Juan Willys

Raça: Humano.

Altura: 1,65m

Peso: 60kg

Pele: Negra

Cabelos: Negros e Crespos

Olhos: Castanho Escuros/Pretos

Classe: Arcanista (3); Ladino - Espião (2)

Atributos:


for 10 (peso light 34 lb)
con 14 (+2)
dex 16 (+3)
int 16 (+3)
sab 9 (-1)
car 14 (+2)


|BBA 2||Pvs 37| |Fort 1| |Ref 4| |Vont 2| |CMB 2/5| |CMD 13| |A.R. 6|

CA=17:


10+3(destreza)+4(armadura)


talentos:

Arcanista:

Arcane Reservoir (Su):


An arcanist has an innate pool of magical energy that she can draw upon to fuel her arcanist exploits and enhance her spells. The arcanist's arcane reservoir can hold a maximum amount of magical energy equal to 3 + the arcanist's level. Each day, when preparing spells, the arcanist's arcane reservoir fills with raw magical energy, gaining a number of points equal to 3 + 1/2 her arcanist level. Any points she had from the previous day are lost. She can also regain these points through the consume spells class feature and some arcanist exploits. The arcane reservoir can never hold more points than the maximum amount noted above; points gained in excess of this total are lost.

Points from the arcanist reservoir are used to fuel many of the arcanist's powers. In addition, the arcanist can expend 1 point from her arcane reservoir as a free action whenever she casts an arcanist spell. If she does, she can choose to increase the caster level by 1 or increase the spell's DC by 1. She can expend no more than 1 point from her reservoir on a given spell in this way.

Cantrips:


Arcanists can prepare a number of cantrips, or 0-level spells, each day as noted on Table: Arcanist Spells Prepared. These spells are cast like any other spell, but they do not consume spell slots. As with her other spells, these spells are not expended when cast.


Arcanist Exploits:

By bending and sometimes even breaking the rules of magic, the arcanist learns to exploit gaps and exceptions in the laws of magic. Some of these exploits allow her to break down various forms of magic, adding their essence to her arcane reservoir. At 1st level and every 2 levels thereafter, the arcanist learns a new arcane exploit selected from the following list. An arcanist exploit cannot be selected more than once. Once an arcanist exploit has been selected, it cannot be changed. Most arcanist exploits require the arcanist to expend points from her arcane reservoir to function. Unless otherwise noted, the saving throw DC for an arcanist exploit is equal to 10 + 1/2 the arcanist's level + the arcanist's Charisma modifier.

Dimensional Slide (Su):


The arcanist can expend 1 point from her arcane reservoir to create a dimensional crack that she can step through to reach another location. This ability is used as part of a move action or withdraw action, allowing her to move up to 10 feet per arcanist level to any location she can see. This counts as 5 feet of movement. She can only use this ability once per round. She does not provoke attacks of opportunity when moving in this way, but any other movement she attempts as part of her move action provokes as normal.

Shadow Veil (Su):


By expending 1 point from her arcane reservoir, an arcanist can pull a veil of shadows around her, making her more difficult to spot and strike. The arcanist gains concealment (20% miss chance) and a +5 bonus on Stealth checks. This effect lasts a number of rounds equal to 1 + the arcanist's Charisma bonus.

Consume Spells (Su):


At 1st level, an arcanist can expend an available arcanist spell slot as a move action, making it unavailable for the rest of the day, just as if she had used it to cast a spell. Doing this adds a number of points to her arcane reservoir equal to the level of the spell slot consumed. She cannot consume cantrips (0 level spells) in this way. Points gained in excess of the reservoir's maximum are lost.

Espião:

Skilled Liar (Ex):


Whenever a spy uses Bluff to attempt to deceive someone, she gains a bonus on the opposed roll equal to 1/2 her rogue level (minimum +1). This bonus does not apply to feint attempts or attempts to pass secret messages.

This ability replaces trapfinding.

Sneak attack +1d6:


If a rogue can catch an opponent when he is unable to defend himself effectively from her attack, she can strike a vital spot for extra damage.

The rogue's attack deals extra damage anytime her target would be denied a Dexterity bonus to AC (whether the target actually has a Dexterity bonus or not), or when the rogue flanks her target. This extra damage is 1d6 at 1st level, and increases by 1d6 every two rogue levels thereafter. Should the rogue score a critical hit with a sneak attack, this extra damage is not multiplied. Ranged attacks can count as sneak attacks only if the target is within 30 feet.

With a weapon that deals nonlethal damage (like a sap, whip, or an unarmed strike), a rogue can make a sneak attack that deals nonlethal damage instead of lethal damage. She cannot use a weapon that deals lethal damage to deal nonlethal damage in a sneak attack, not even with the usual –4 penalty.

The rogue must be able to see the target well enough to pick out a vital spot and must be able to reach such a spot. A rogue cannot sneak attack while striking a creature with concealment.

See Precision Damage & Critical Hits FAQ for more information.

Evasion (Ex):


At 2nd level and higher, a rogue can avoid even magical and unusual attacks with great agility. If she makes a successful Reflex saving throw against an attack that normally deals half damage on a successful save, she instead takes no damage. Evasion can be used only if the rogue is wearing light armor or no armor. A helpless rogue does not gain the benefit of evasion.

Quick Disguise (Ex) (Rogue Talent):


A rogue with this talent can use the items at hand and seemingly innocuous material hidden on her person to create startlingly effective disguises, reducing the amount of time it takes to create a disguise using the Disguise skill. The time needed for the rogue to alter her appearance in this manner is based on the complexity of the disguise, as noted on the following table. The times are cumulative, so if a female rogue wants to disguise herself as a male of a different race, that takes 2 minutes.

Disguise                                          Time
Minor details only                   full-round action
Disguise as a different gender        1 minute
Disguise as a different race                1 minute
Disguise as a different age category 1 minute
Disguise as a different size category 1 minute

talentos por nivel:

Combat Expertise (Combat):




You can increase your defense at the expense of your accuracy.

Prerequisite: Int 13.

Benefit: You can choose to take a –1 penalty on melee attack rolls and combat maneuver checks to gain a +1 dodge bonus to your Armor Class. When your base attack bonus reaches +4, and every +4 thereafter, the penalty increases by –1 and the dodge bonus increases by +1. You can only choose to use this feat when you declare that you are making an attack or a full-attack action with a melee weapon. The effects of this feat last until your next turn.

Improved Dirty Trick (Combat):




You are skilled at pulling dirty tricks on your foes.

Prerequisites: Int 13, Combat Expertise.

Benefit: You do not provoke an attack of opportunity when performing a dirty trick combat maneuver. In addition, you receive a +2 bonus on checks made to attempt a dirty trick. You also receive a +2 bonus to your Combat Maneuver Defense when an opponent tries a dirty trick on you.

Normal: You provoke an attack of opportunity when performing a dirty trick combat maneuver.


Weapon Finesse (Combat):


You are trained in using your agility in melee combat, as opposed to brute strength.

Benefit: With a light weapon, elven curve blade, rapier, whip, or spiked chain made for a creature of your size category, you may use your Dexterity modifier instead of your Strength modifier on attack rolls. If you carry a shield, its armor check penalty applies to your attack rolls.

Special: Natural weapons are considered light weapon.

armas:

Revólver Pathfinder .22:


Acerto: 1d20+6[2(BBA)+3(destreza)+1(Masterwork)]
Dano: 2d4+1
Ameaça: 20X4
Peso: 5lb

Kukri:


Acerto: 1d20+5[2(BBA)+3(Destreza)]
dano: 1d4
Ameaça: 18-20X2
Peso: 2lb cada (4 por duas kukris)

armadura (Mitrhyl Chain Skirt):


CA+4
Spell Failure Chance 10%
Max Dex CA +6
Skill Check Failure +0
Peso: 12lb

perícias:


*Acrobatics (dex) 8
Kldg (local/int)
Linguistics (int) 4
Craft (int)
Appraise (int)
*Bluff (Cha) 8
*Climb (str) 4
*Diplomacy (cha) 8
*Escape Artist (dex) 4
*Disguise (cha) 8
*Perception (wis) 8
*Perform (cha) 6
*Sense Motive (wis) 4
*Sleight of Hand (dex) 4
*Stealth (dex) 8


magias:

nivel 0 (5):


Message
Resistance
Bleed
Ghost sound
Detect Magic


Nível 1 (3/4+1 slots):


Blend
True Strike
summon monster I

Última edição por arcanjosna em Sab Jan 17, 2015 5:00 am, editado 6 vez(es)
´Os grandes pensadores nunca têm certeza do que dizem. Eu acho...´



arcanjosna

Guarda Real




Data de inscrição

: 22/10/2011


Idade

: 28


Localização

: Jaboatão-PE... e eu achava paulista atrasado, ó kkk


Emprego/lazer

: carteiro FORMADO

O que sou
Raça: Humano
Classe: Shinigami


Sem mais...

lgsscout

Alquimista




Data de inscrição

: 21/10/2011


Idade

: 29


Localização

: Stormreach - Xen'drik

O que sou
Raça: Humano
Classe: Mago


´Os grandes pensadores nunca têm certeza do que dizem. Eu acho...´



arcanjosna

Guarda Real




Data de inscrição

: 22/10/2011


Idade

: 28


Localização

: Jaboatão-PE... e eu achava paulista atrasado, ó kkk


Emprego/lazer

: carteiro FORMADO

O que sou
Raça: Humano
Classe: Shinigami


Sid, arruma essas suas perícias (divide o que é graduação, o que é perícia da classe (o bônus de +3) e o que é mod).
Oi, meu nome é isaac
"Kurayami nara kocchi no mon da"
"A escuridão é minha vantagem" Zatoichi

isaac-sky

Guarda Real




Data de inscrição

: 21/10/2011


Idade

: 25


Localização

: Entre Nárnia e a Terra Média


Emprego/lazer

: Dominar o mundo/ RPG/ SKA

O que sou
Raça: Humano
Classe: Ninja


Sid, onde estão anotados os idiomas que seu personagem fala?
Oi, meu nome é isaac
"Kurayami nara kocchi no mon da"
"A escuridão é minha vantagem" Zatoichi

isaac-sky

Guarda Real




Data de inscrição

: 21/10/2011


Idade

: 25


Localização

: Entre Nárnia e a Terra Média


Emprego/lazer

: Dominar o mundo/ RPG/ SKA

O que sou
Raça: Humano
Classe: Ninja



---
Permissão deste fórum:
Você
não pode
responder aos tópicos neste fórum